BAOLI pendulum bearing curved surfaced sliders are based on the workable principle of a pendulum. it has two spherically shaped sliding surfaces – a lower one to accommodate rotation of the superstructure about any axis, and an upper one to allow horizontal displacements during an earthquake.
When the bridge is in normal operation, the friction pendulum bearing has the same function as the ordinary spherical bearing. When the earthquake comes, when the force of the bridge is greater than the shearing force of the shearing bolt, the shear bolt is cut, the limit device is opened, the bearing separates the beam from the abutment through relative sliding between arc surfaces. Most of the seismic energy cannot be transmitted from the abutment to the beam.
Design principle
The principle of vibration isolation performance of the pendulum bearing is to use the design of the circular arc surface to prolong the vibration period of the structure, to greatly reduce the amplification effect caused by the earthquake, and to consume the seismic energy through the friction between the arc surfaces of the bearing, reducing the input of seismic energy.
After the earthquake, its unique arc sliding surface has a reset function, which can can effectively limit the displacement of the pendulum bearing, after the earthquake, restore it to its original position.
Types
Fixed type
Guided type
Free sliding type
Applicable standards
European Standard: EN 1337-7;
American Standard: AASHTO;
Other standards, according to customized requirement.
Materials
Steel plates made from S355;
Sliding material: PTFE or UHMWPE;
Certified silicone grease as lubricant;
Stainless steel conform to EN1337-7, or approved equivalent.
Quality control at BAOLI
Refer to pot bearings
Production Line
| | |
| --- | --- |
| Cast steel | Lathing process |
| Planing process | Drill holes |
| Painting process | Finished pendulum bearings |
Application
The pendulum bearing is suitable for all types of bridges for road and railway transportation, and is especially suitable for bridges with high seismic fortification requirements.
Advantage
Quality assurance: Quality control from raw material to finished product.
On time delivery "No waiting around".
Cost saving options "Getting you the best price".
Small quantity acceptable "Every piece is valuable to us".
Professional packing plan to save cost for customers, customers won't suffer any problem.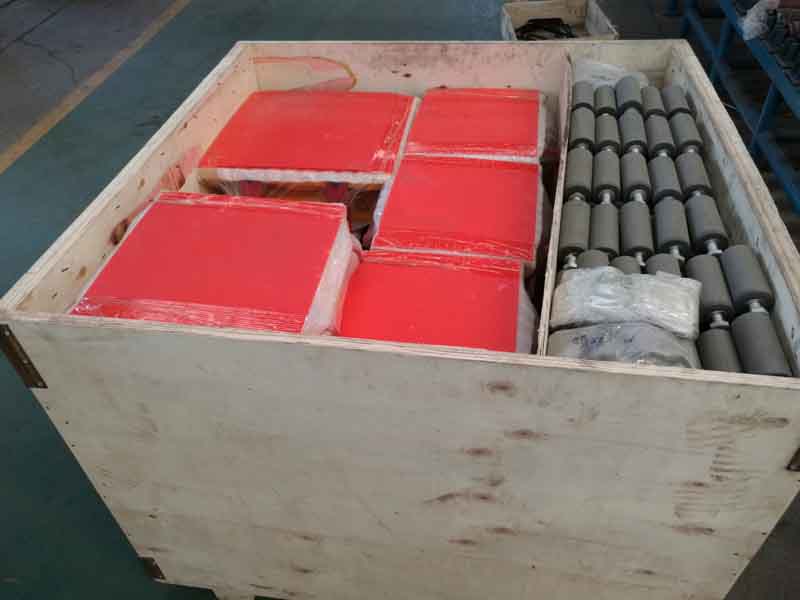 Wooden case with PE films and pearl cotton(as per customer's need)
QUOTATION:
Quotations are supplied on the basis of the types and numbers of the bearing required. We can also design the types of the bearing, if you proveded the follow information:
Maximum, minimum and permanent vertical loads and corresponding horizontal loads(ULS).
Displacement And Rotations in longitudinal and transverse directions.
Other more information (like available space for pot bearing, concrete strength, etc).